Climate Action Plan
Sustainability strategy for Copeland
Copeland Council's new Sustainability Strategy for 2022/23 puts the sustainability agenda at the heart of everything we do. We have established a science-based carbon budget for the whole of Copeland aligned to limiting global heating to well below two degrees and making efforts to keep the rise to one point five degrees.
This strategy is our commitment to putting social and environmental sustainability at the centre of our decision-making.
A summary of our Climate Action Plan can be found here.
Or view the whole document online.
Further information and a newsletter subscription link for environment and climate change can be found on the new Cumberland Council website.
Our priorities are:
1. Decarbonisation: We must move to a post-carbon economy
2. Circular economy: We must urgently reduce dependence on linear usage of energy and resources
3. Nature: We will establish regenerative systems that help restore life
4. Sustainable development: We will ensure that physical development is aligned to this sustainability strategy
5. Community: We will empower communities and influence action by partners
6. Co-benefits: We will focus on inclusive climate co-benefits for our people and communities
We will hold ourselves and others to account against these priorities.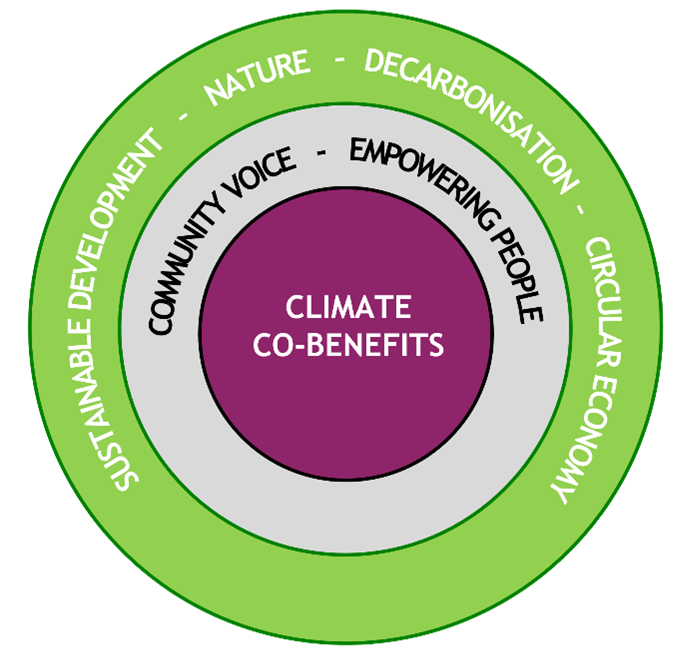 Emissions in Copeland
Estimated greenhouse gas emissions from six sectors in the borough are as follows: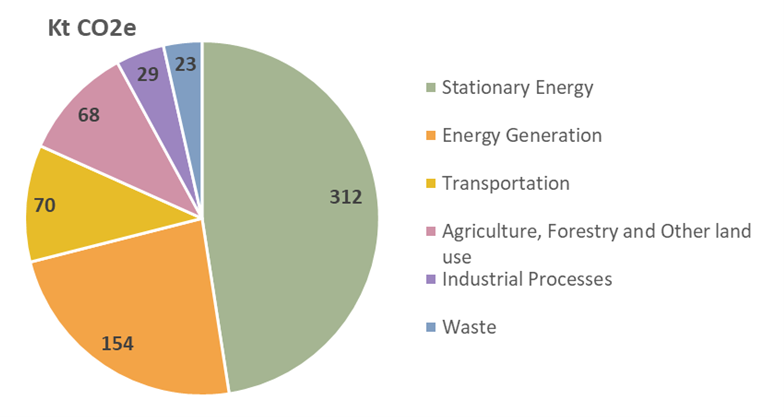 Stationary Energy: emissions generated by the combustion of fuel in buildings, manufacturing industries, construction processes and power plants.
Energy Generation: a median national average is used as these emissions can be skewed towards authorities with very high emissions from energy generation (e.g. those with offshore oil and gas).
Transportation: emissions produced by the combustion of fuel or use of electricity during journeys travelled by road, rail, air or water.
Agriculture, Forestry and Other Land Use: emissions through methane created by livestock, nutrient management for agricultural purposes and land use altering soil compositions.
Industrial Processes: Industries use products that release greenhouse gas emissions through use.
Waste: Disposal and treatment of solid waste and wastewater produces greenhouse gas emissions through incineration, aerobic and anaerobic decomposition.
Copeland Carbon Budget
The Tyndall Centre has produced reports setting out science-based carbon budgets for local authorities. The Tyndall Centre report on Copeland can be found here.
It makes three key recommendations for Copeland to enable it to make its fair contribution to meeting the UK's climate change commitments.  These involve setting a maximum carbon budget, achieving emissions cuts averaging a minimum 12.4% per year and reaching carbon near zero by 2043.
We adopt the Tyndall Centre target of achieving a 95% CO2 reduction by 2043, with an ambition to support the Zero Carbon Cumbria recommended target of achieving net zero emissions by 2037.
What we are doing
Read about what we are doing to meet our sustainability targets.
What you can do
Everyone who lives and works in Copeland or visits here has a role to play in changing our behaviours and reducing our footprint. Find out how you can make a difference and help to make Copeland a sustainable place.