A three-day big build at Seathwaite Community Centre in Mirehouse, Whitehaven, has successfully concluded.
Morgan Sindall, Sellafield Ltd, Copeland Borough Council and Cumbria Constabulary joined together for the project to build a shed and allotment area at the Community Centre, with the Men in Sheds group helping with the final stages to get the project over the line.
The project was co-ordinated from the Copeland Hub in Whitehaven.
Louise Coid, from the Copeland Hub, said: "We're grateful to all of the different organisations for coming together for this unique community project."
Cumbria's Police and Crime Commissioner Peter McCall said: "I'm delighted to hear that the project has been completed – a real achievement for all involved.  It is a great example of the community working together to make a difference."
Find out more about the project, with photographs of the different stages here www.facebook.com/Men-in-Sheds-Mirehouse-124101614928615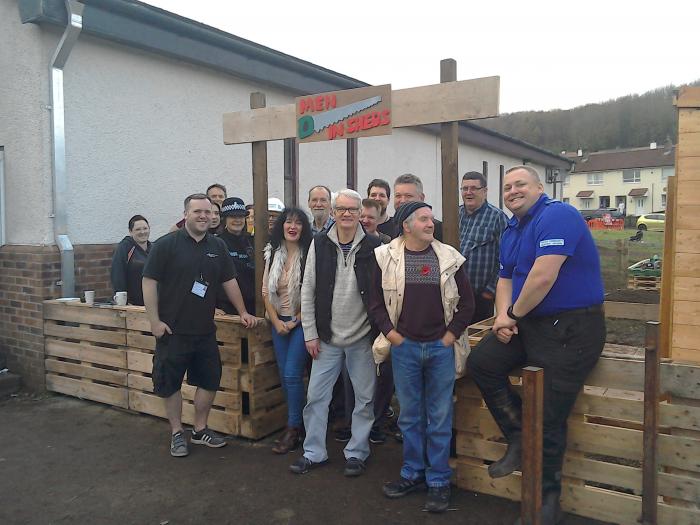 Published:
7 November 2017 - 10:27am