The Whitehaven Old Town Townscape Heritage Initiative
Copeland Borough Council has been successful in its bid for nearly £660,000 from the National Lottery Heritage Fund for a Townscape Heritage Initiative in the Whitehaven Old Town Conservation Area.  Along with £395,000 funding from Britains Energy Coast (Using Nuclear Decommissioning Authority funding), £50,000 from Cumbria County Council and £250,000 capital funding from the Council itself, over £1.3m is available to undertake building restoration work and heritage skills training.
Click here to share your thoughts on the success of the Whitehaven Townscape Heritage Initiative which revitalised the area of James Street and Market Place, Whitehaven. 
Heritage Skills Fair
A Heritage Skills Fair will be taking place on Saturday, September 15 at Whitehaven Market Place, from 10am until 3pm. The fair, funded by Whitehaven Townscape Heritage Initiative, will showcase 12 exhibitors demonstrating traditional crafts ranging from stone masonry to stained glass work, leadworking to willow basket weaving. Visitors will have the opportunity to have a go at the various activities.
The exhibitors will be presenting a range of important traditional skills, including lime plastering, earth walling, blacksmithing, sash window repair and dry stone walling. The public will be able to join in and try each craft, ask questions, and learn about the relevance of these traditional crafts today. There will also be technical experts offering 'building surgeries' where visitors can discuss any issues they have with their properties, such as damp. Cumbria Action for Sustainability (CAfS) will be present, providing information and advice regarding improving energy efficiency and flood resilience in old buildings. 
No booking or entry fee is required. 
Out Now - Love It Or Lose IT
/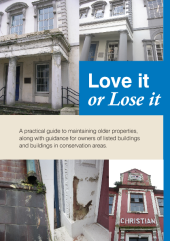 Guidance for people living in conservation areas, older properties, or listed buildings. Tips on how to conserve and protect your building and planning guidance to help you decide what changes are appropriate and what permission you will require if you live in a listed building or conservation area.
This a new guidance, published in June 2016, is to help stop inappropriate repairs and alterations ruining Copelands Heritage. This will be sent to all properties in Copeland which are listed and to all properties in the Whitehaven THI area.  If you own a traditionally constructed building which doesn't fall into one of these categories and would like a copy of the guidance please feel free to down load a copy here or contact the THI Officer who will be happy to send you one click here.
The Programme
The Whitehaven Old Town Townscape Heritage Initiative (THI) is a five year programme of projects which aim to reconnect the Market Place to the heart of the town and harbour.  It will see investment in bringing floor space back to use, physically improving properties and increasing heritage skills levels.  The money will allow us to protect and showcase the historic nature of the buildings in this area.  The work will make sure shops can be brought back into use, increase footfall and make the area feel more like a part of the commercial core of Whitehaven.   
To see a plan of the THI area, please click here.
One of the key elements of the work will be to restore the original features of properties within the Old Town Area.  These improvements will ensure the area is more appealing for visitors and businesses alike.  A major part of the scheme is the restoration of the prominent but dilapidated former YMCA building; a grade ll listed building dating from the mid-18th century.   The building will be transformed into a new Foyer, providing supported living facilities for young people, thanks to additional earmarked funding from the Copeland Community Fund, Britain's Energy Coast, Cumbria County Council, Impact Housing, the Howgill Family Centre and other funding partners. 
As part of the programme some funding has been earmarked for public realm improvements.  These improvements are likely to see the Irish Street end of James Street being refreshed as a welcoming entrance to the town's shopping centre.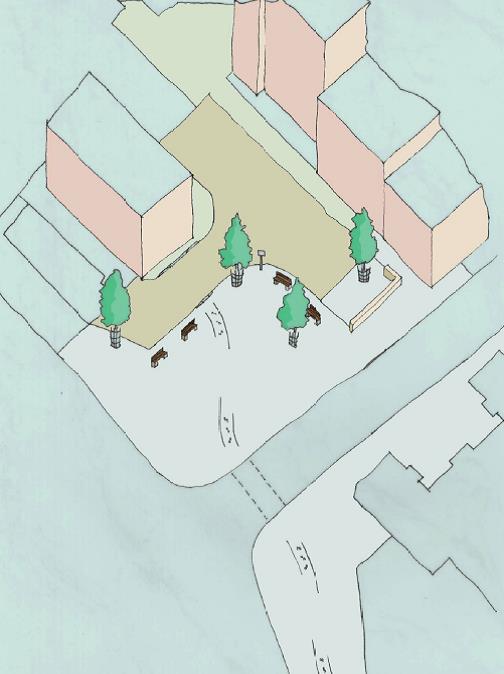 There will also be a skills training programme and various community events.  Further details can be found by pressing the Events link (top left).  However if you would like to be emailed details of planned events please click here to register.
 We will also prepare regular newsletters to keep interested parties updated on progress.  If you would like to receive the newsletter please click here to register.
Links