Recycling points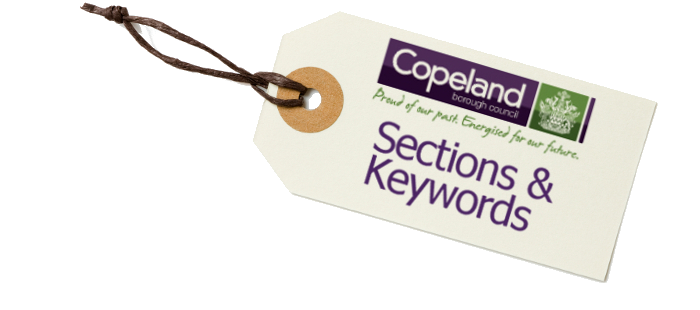 Household Waste Recycling Centres or tips

Cumbria County Council operate large Household Waste Recycling Centres across Cumbria, with two in Copeland. These are sometimes known as tips.

PLEASE NOTE: Waste Recycling Centre's are the County Councils responsibility. Copeland Borough Council are not responsible for Waste Recycling Centres. Please contact the following for further information: 

Waste Recycling Centre permit line 0845 0551118 

Frizington Waste Recycling Centre 01946 813613

Millom Waste Recycling Centre 01229771447 

Recycling and waste

Our Waste team provides a range of  services to residents, businesses and visitors in Copeland. We are committed to providing efficient and cost-effective waste services.

Recycling points

There are over thirty recycling points throughout the borough to make recycling easy wherever you go.