The role and process of building control
As a Local Authority Building Control department we administer the Council's duties set out in the Building Act 1984 and other relevant legislation. Our aim is to ensure, within practical limits, that your project whether it is a new build, conversion or extension, is in compliance with the Building Regulations and other relevant design standards.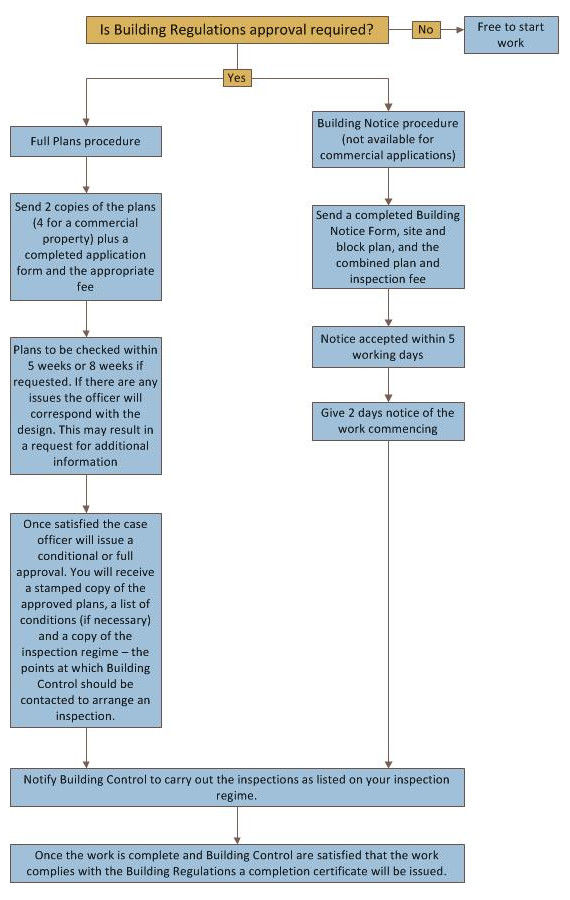 The Building Regulations are developed by the Government and approved by Parliament. They set the minimum standards for design, construction and alterations to virtually every building.
The Building Regulations list requirements that are designed to ensure minimum standards in areas such as health, safety, welfare, convenience, energy efficiency and accessibility.
The diagram above outlines the two process routes that can be taken when applying for building regulations approval.