Cleator Moor Innovation Quarter
What is the Cleator Moor Innovation Quarter? 
The CMIQ is an area of Cleator Moor that includes the Leconfield Industrial Estate, which the council bought in January 2021. As landlords, we intend to develop the area as a hub for business and innovation, bringing jobs and prosperity to our area.
It will be home to a 'business cluster' for the new nuclear and clean energy sectors - a focus for collaboration, innovation, and diversification. 
The project is part of the Industrial Solutions Hub - an economic initiative aimed at getting clean energy businesses to locate here, and creating a diverse and sustainable economy that is less dependent on Sellafield Ltd. You can find out more about the Industrial Solutions Hub (ISH) here.
The CMIQ is being led by Copeland Borough Council and supported by the Nuclear Decommissioning Authority, Sellafield Ltd, the Cumbria Local Enterprise Partnership, private business and the Cleator Moor Town Deal Board. The area will be a home for the business cluster we hope to create through ISH, and will act as a catalyst for growth, unlocking further investment from strategic partners in the region as well as job opportunities for local residents.
The development will include buildings for light industrial businesses, research facilities, distribution, education and, potentially, a hotel. We have plans for 44,350sqm of new floorspace. There will also be landscaped public areas and cycle and footpaths to link to the town, supporting the Cleator Moor Town Investment Plan.
This first phase of the ISH is part of the Enterprising Town project. The Enterprising Town project is one of several initiatives in the Cleator Moor Town Investment Plan, funded by the Towns Fund. Cleator Moor has a Towns Fund allocation of up to £22.5m, with just over £7m to support the redevelopment of Leconfield.
Where is it?
The drawing below shows the 'masterplan design' (development area) for the CMIQ. The areas to be developed include the original Leconfield Industrial Estate, and land to the north and east of it.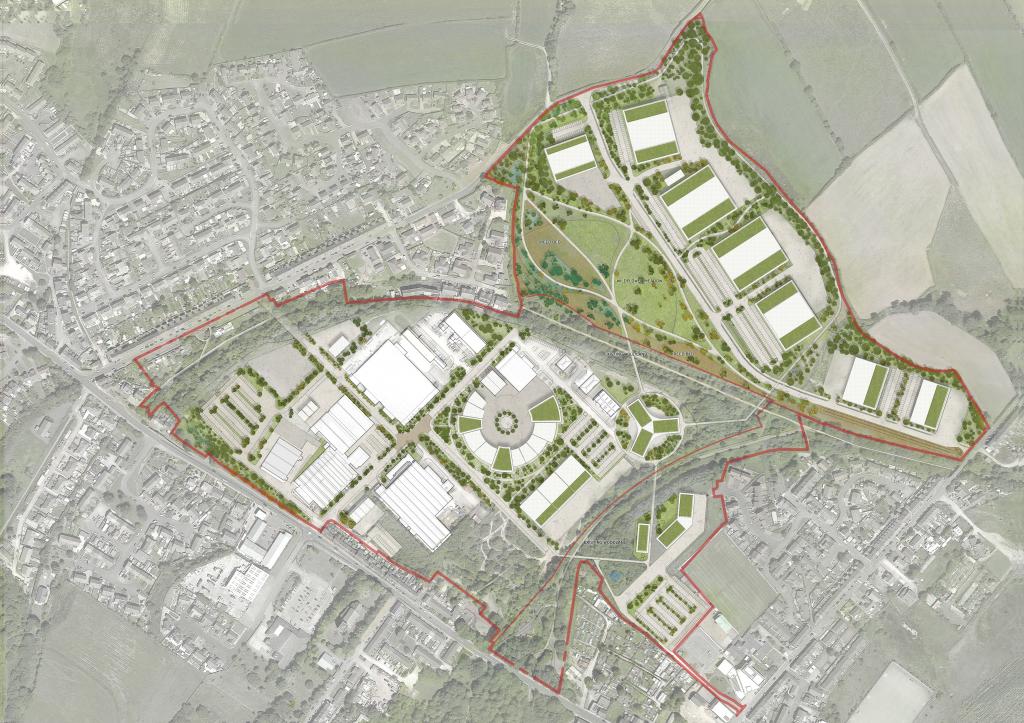 Find out more
Informal consultation events have already been held - these are the proposals shown at the events:
This consultation was not a formal consultation process for planning purposes. You will have further opportunity to comment on the proposals as part of the formal planning process when the application is submitted. This consultation and any responses are without prejudice to the council's position as a local planning authority.
If you would like to discuss occupying space in the CMIQ, please contact us at barbara.vernon@copeland.gov.uk, or come along to one of the drop-in sessions. 
Documents
As proposals progress, we intend to keep this section updated with all the documents relating to the development process.
The CMIQ press release issued by the council can be found here.
Accessibility
If you would like any of the above information in a more accessible format, please contact us at info@copeland.gov.uk.