The success of the THI will depend in part on investing in people's confidence and community pride. The THI will be an opportunity to raise awareness of the needs of the area's heritage, and the benefits of conservation-led regeneration. We intend to organise activities and events that the community can take part in to learn more about and enjoy their local heritage, and how to care for it.
Skills Masterclasses 

An Introdution To Building With Lime
 29th & 30th september 2016 at Muncaster Castle
A practical two-day course for students, building contractors and those interested in working with lime. Led by Lee Richards L.C.G.I and Master Plasterer.  For more information or to book your place visit   https://www.eventbrite.co.uk/e/an-introduction-to-building-with-lime-2-day-course-tickets-27464903265
TRAINING COURSES
IMPROVE YOUR HERITAGE SKILLS
BID FOR WORK
We are looking for local contractors to get involved with the work around Whitehaven's Townscape Heritage Initiative.
If you have heritage skills and would like to register an interest in bidding for work in the THI are please contact us, using the contact us tab, calling Jane Taylor on 01946 598351 or emailing her on jane.taylor@copeland.gov.uk.  Contractors are also invited to sign up for free masterclasses.  The masterclasses are open to all construction firms and sole traders who feel they or their staff may benefit from gaining or improving specific heritage skills.  Attendees will get hands on experience working on the former YMCA on Irish Street, Whitehaven.  This Grade II listed building is currently being sympathetically transformed into a Foyer for young people.  The masterclasses will be led by experienced craftsmen and a list of sessions available can be found below.
Roofing and Lead Work
Held on 4th-6th March 2015 
Attendees worked with roofing expert Bob Wall, who will shared his vast knowledge and experience of working on heritage projects, giving advice on all aspects of slate roofing, including choosing, cutting and fitting slates, lead welding and what you need to know when dealing with listed buildings and bats.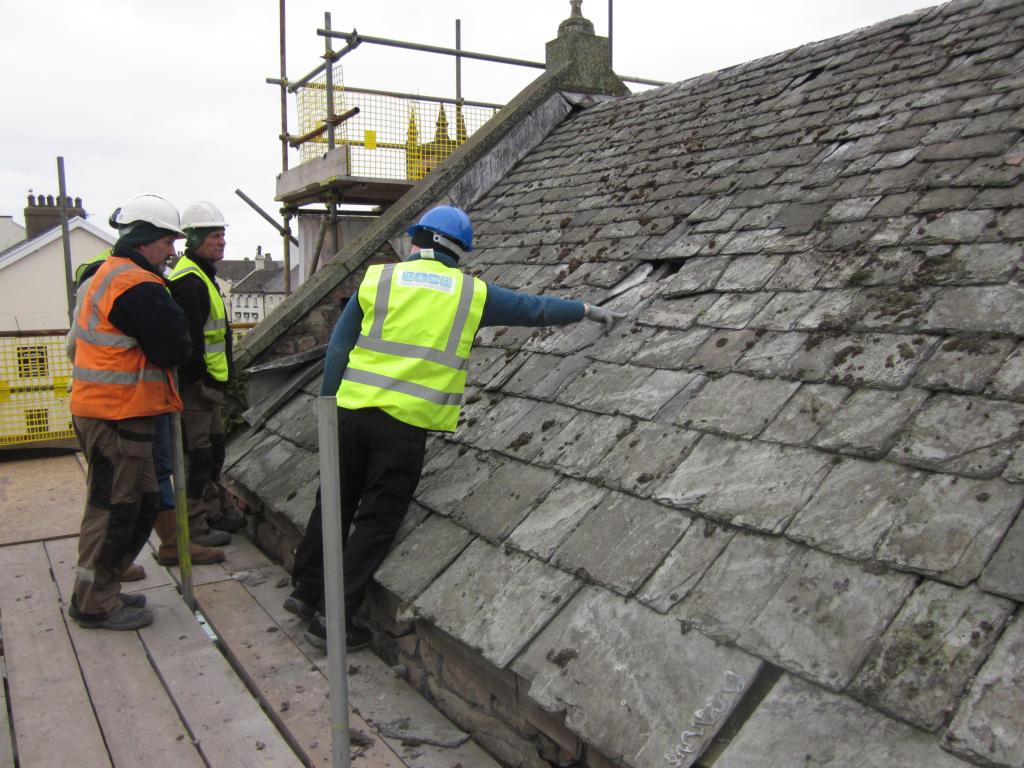 Lime Render
11th-15th May 2015
This was an excellent opportunity for contractors to work with Rob Williams, a time served plasterer, with over 25 years' experience working on heritage projects and specialising in listed buildings and churches.  Attendees received hands on experience of applying the render, controlling the suction of the background and protecting the render while the curing takes place.  He explained the benefits of using lime over cement and sand and the different mixtures used.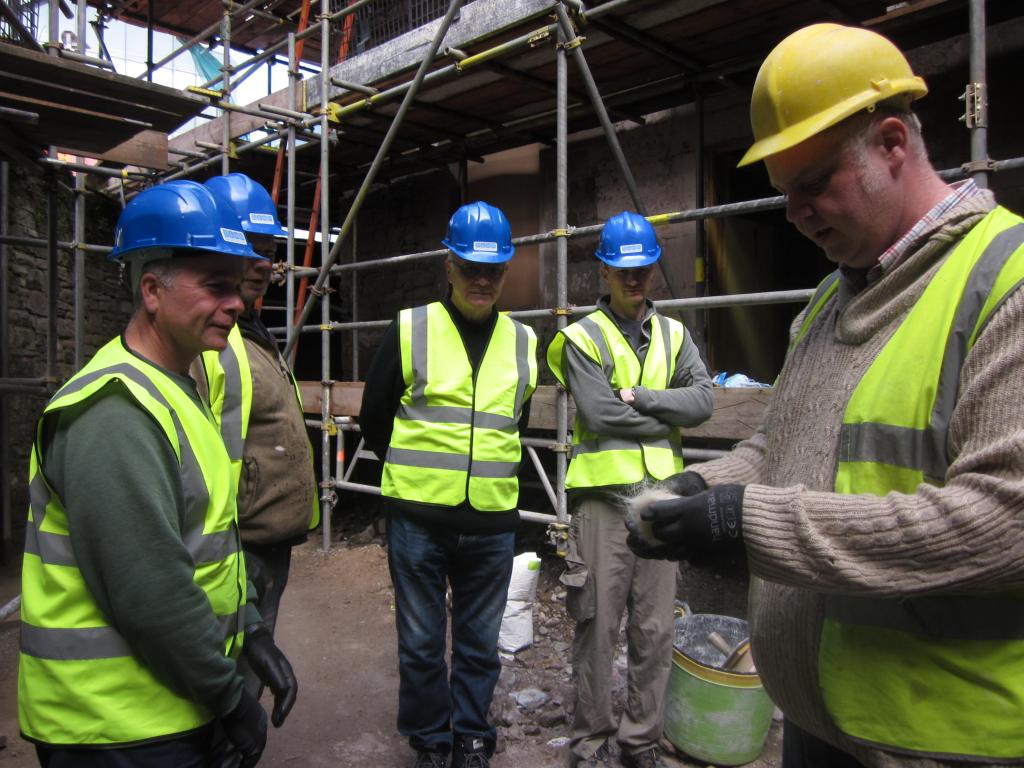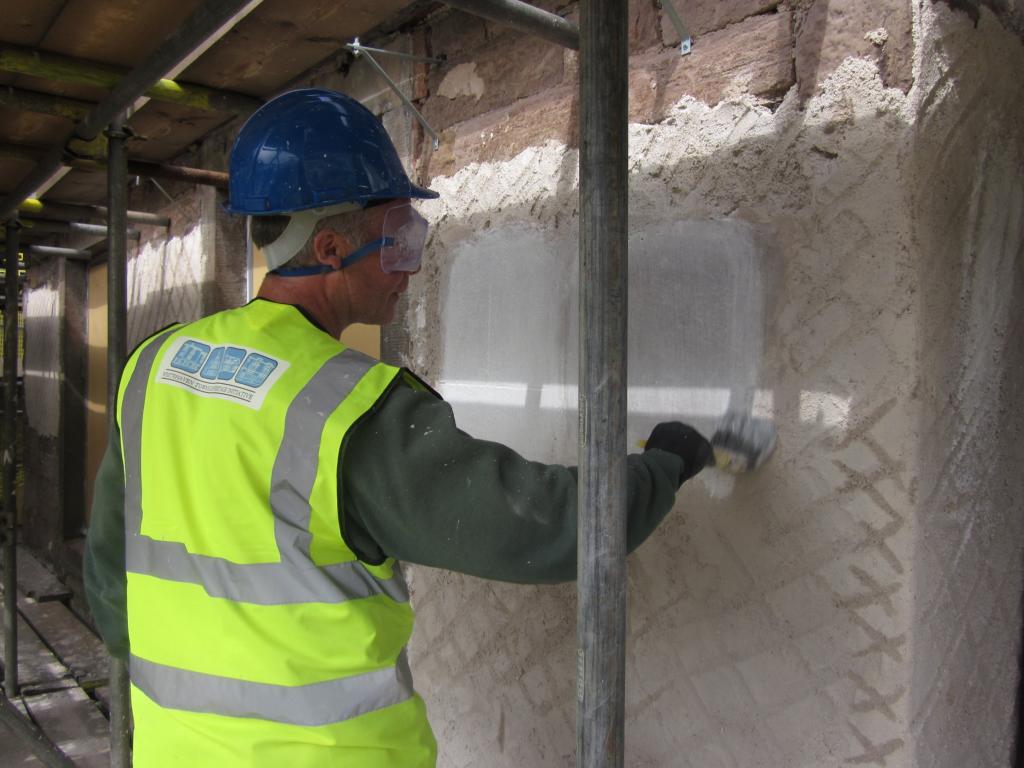 Cobble Setts
Date to be confirmed..
A chance for paving professionals to come and spend a couple of days learning about how to lay traditional cobble setts in a courtyard setting.
Traditional Joinery
 Date to be confirmed
A chance to fit traditional wood panelling and skirtings in the Grade II listed Foyer building, working with Thomas Armstrongs craftsmen.
Community Activities
 Heritage Open Days 2016
Several tours of Whitehaven Town Centre are being organised as part of Heritage Open Days 2016 (8th - 11th September).  These will be run in conjunction with the Beacon Museum.  They will take in the THI Area, some of the buildings being given grants and look at Whitehavens history, particularly in relation to the waggon way which ran from Preston Street, down James Street and through Market Place to the harbour.   If you would like further information on this please contact us.
More details are available on the The Hereitage Open Days website. 
Taster days
A series of taster days have been held and others are planned to provide demonstrations, hands-on experience and introductory information on topics relevant to the THI and the buildings and spaces in the area. To date taster days have been held in Lime rendering, pointing and plastering.  Other proposed topics includemay include:
damp, breathability and rainwater goods

understanding the needs of your building

maintenance and repair

stone masonry

wood carving

laying setts
Please contact us if you are interested in attending any of the taster days no experience is necessary. 
To view pictures of the Lime Rendering Taster Day held on the 16th of May 2015 please click here.  
Walks, Talks and Tours
A series of walks and tours will be arranged, taking in the THI area, its interesting historic buildings and the stories behind them.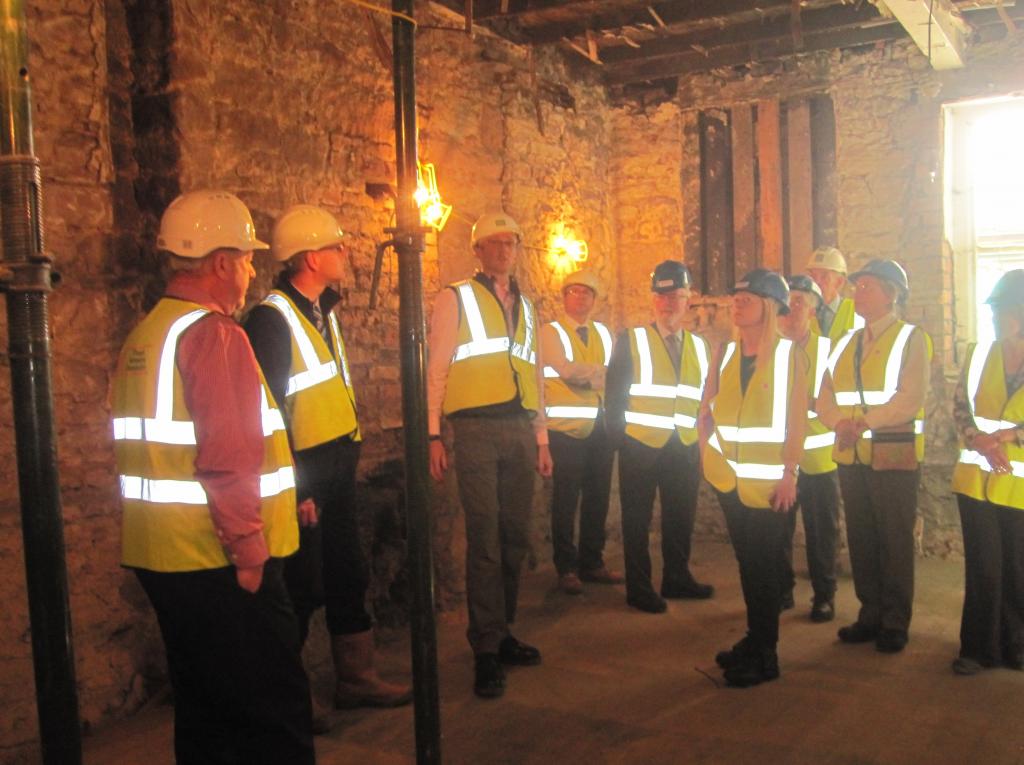 Tour of the Former YMCA building September 2015, led by architect Stuart Woodhall.
Young People's Workshops
Young people will be encouraged to think about the importance of their local heritage and possible career paths into the field.
Lectures 
A series of informal lectures will be held to provide detailed information on a range of topics relevant to the THI and the buildings and spaces in the area.
A full day of lectures took place on the 4th June 2015.  The event titled Understanding Traditional Buildings was held at the Copeland Centre for property owners and professionals.  It looked at maintenance issues, the use of lime, the restoration of sash windows and energy efficiancy in traditional building.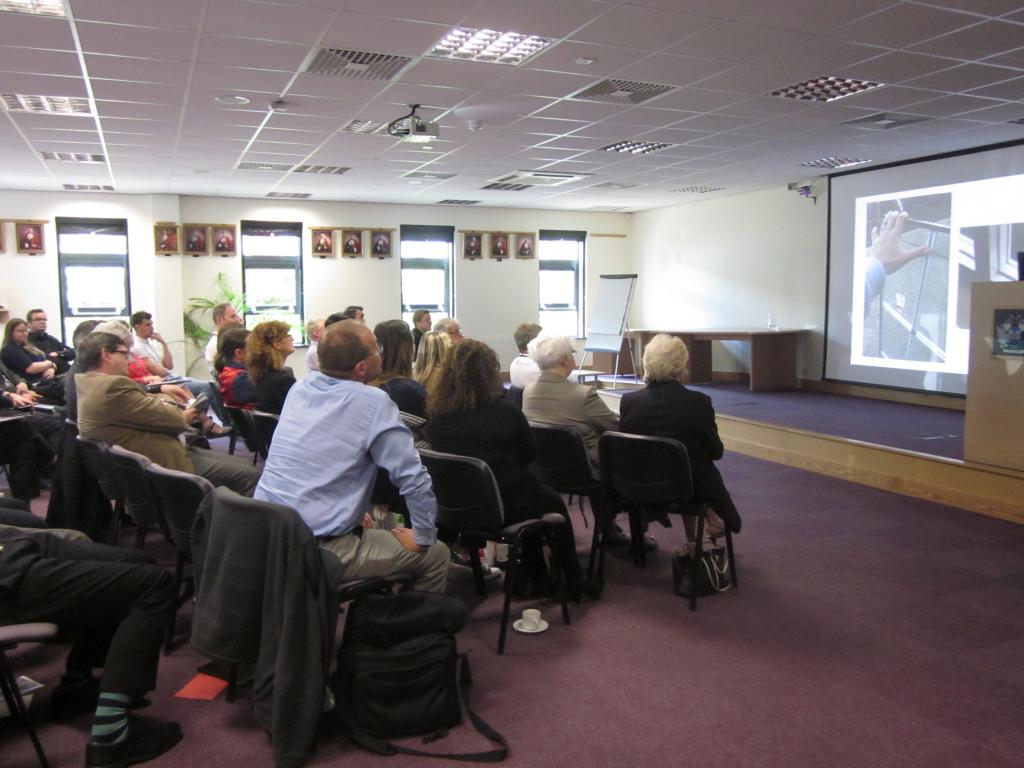 If you would like to receive information about events as and when they are organised please click here to register.
Published:
25 March 2014 - 5:16pm